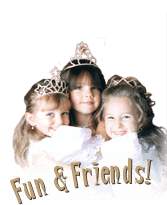 Welcome to Miss All Canadian Pageants
All-Canadian welcomes you to Canada's biggest & best pageant system open to babies, children, teens for boys and girls !!
AMERICANS , CANADIANS, any NATIONALITY WELCOME TO PARTICIPATE !!!
As a family run pageant we would personally like to invite you and your family to share wonderful and memorable times with us. With over 28 years experience in pageants we promise to bring you a well organized, professionally run pageant that is focused on fairness and having fun!
WELCOME TO ALL CANADIAN PAGEANTS, THE BIGGEST, BEST, LONGEST RUNNING &  MOST SUCCESSFUL PAGEANT SYSTEM IN CANADA!  29 YEARS RUNNING A PROFESSIONAL PAGEANT BY PROFESSIONALS !  THIS IS THE TITLE WORTH WINNING !  WE GIVE AWAY THE MOST TIARAS, TROPHIES, GIFTS , MEDALLIONS THAN ANY OTHER PAGEANT SYSTEM.
** click on the sign up form button on the home page and  scroll down and see the pageants we are doing and where they are. If there is a date and place stated then it is a go- if there is a TBA note, it is still in the works. 
THERE'S   ONLY   ONE   NUMBER   ONE  !!
Under the Umbrella of Miss All Canadian Pageants are some wonderful directors who have their heart in the right spot for running children's pageants.Welcome to our newest director Miss Tania representing Eastern Canada. We will also announce our new Director for Edmonton at the Triple Header Pageant Feb 15th and announce our new Director for B.C. at the Double Header pageant April 25th in Langley B.C.
 Directors in the following cities are – Miss Yvette in  Regina  Sask.  Winnipeg & Brandon, Manitoba. Miss Mandy in  Saskatoon, Sask,  Miss Shannon in Red Deer & Calgary  Alberta.  If there is not a preliminary pageant is your area, we are looking for directors across Canada. Please feel free to email us your resume. Be on THE Winning  team !! Call if you dont see your  city listed here, that means we would love to have one in your area  and you could be on our winning team as director of your city . Contact National Director Miss Joanne  416-621-1956 – email: missallcanadian@msn.com 
ALL WINNERS AND RUNNERUPS THAT ENTER THESE PAGEANTS  WILL HAVE THEIR $100.00 ENTRY FEE PAID FOR TO OUR 4 BIG PAGEANTS 
  1. NORTHERN FINALS HELD IN BARRIE –                                 April 25th,& 26th, 2015                                                                       2.WESTERN FINALS HELD IN ALBERTA –                                 June 14th 2015                                                                                     3. International Grand Finals   In St Catharines,Ontario              August 22nd & 23rd  2015                                                                 4. End of the Year Pageant – Mississauga                                        November 22nd 2015 
PLEASE CONTACT THE DIRECTOR JOANNE 416-621-1956
Click on the sign up button on the home page  and scroll to the pageant you are interested in – there you can fill out a form on line and you will find a pdf file you can download with all the information or email Joanne

missallcanadian@msn.com

for a form.
2015
Northern Royal Finals-April 25th & 26th, Barrie, Ontario
SPRINGTIME GARDEN PAGEANT – APRIL 25th, SYDNEY, NOVA SCOTIA ( WITH THE                                                                                                           MAD HATTER TEA PARTY FEATURE)
SPRING INTO SPRING & SWING INTO SPRING  PAGEANT                                                           DOUBLE HEADER WITH VIP GIRLS – APRIL 25TH, LANGLEY, BRITISH COLUMBIA
SUPERHERO/PRINCESS PAGEANT- MAY 3RD, CALGARY, ALBERTA 
Woodbine Mall Pageant- June 6th – Etobicoke, Ontario
2nd Annual Western Grand Finals – Hollywood/Oscar theme-June 14th  Red Deer, Alberta 
Friendship Festival- June 28th – Fort Erie, Ontario
Fun in the Sun – July (TBA) Regina, Sask
International Grand Finals- August 22nd & 23rd, St. Catharines, Ontario
Hallowe'en Spooktacular Pageant –  October 25 St. Catharines, Ontario
End of the Year Pageant – Crowning of Mr/Miss 2016 for the New Year- November 22nd, Mississauga , On
Is this your first pageant? We would like to welcome you and assure you – you do not need any experience to enter our pageant system. It's all about you being yourself !!  Please feel free to email us and send us your phone number if you are new as we would like to welcome you and tell you all about our pageant system . All our pageants are designed to make everyone feel special and to build their self- confidence on stage. Everyone is a winner with us and everyone will win something!! 
 We believe it is nice to be important but more important to be nice!   WE  ARE A  NATURAL PAGEANT – Natural means you can dress up like a princess with a fancy dress  and you can  wear  makeup and do your hair ( even wear a hair piece)  but the end result should be you looking your age and  looking natural – So you may be scored down if it is obvious that are wearing a hair piece or you have to much makeup – maybe think how you would dress and how much makeup you would put on  for a family wedding. We believe children should look their age and dress according to their age. Babies divisions 0-11 months, 12-23 month and 2-3 – No makeup is necessary at all & just a touch for the rest
Please call Joanne or email missallcanadian@msn.com for more clarification  on makeup, hair and dress! Call anytime for information- Joanne always has time to help you get started in pageantry.
We do have a professional hairstylist and makeup artist at the pageant and she knows just what the judges are looking for – so if you would like to speak to her you can contact Elizabeth Taylor at 647-456-4099 ( this is for certain Ontario Pageants – so please contact her or Joanne to find out if she will be in attendance ) 
Our judges and talent scouts  are looking for kids just being kids and it's really all about you just being yourself- No experience is necessary to step on our stage – just have fun and smile! We do not suggest things like false eyelashes,  flips, artificial nails, spray tans, eyebrow waxing, heels on little ones  etc. We think you should smile and show off your missing tooth or braces. In fact sometimes we have prizes from a prominent dentist who supports the pageant and our natural way. So be proud of that missing tooth or your braces, you just might win a prize for being proud of you being you !!   If you wear glasses,we encourage you to wear them for the pageant. We have had children in wheelchairs and with leg braces  and we welcome everyone to attend and feel good about themselves.
Recently one of our Queens did sign language to introduce herself as she was deaf, this did not stop her personality from shinging thru and touching everyone and winning Queen  !! One of our youngest divisions , we have a premie  that is in and out of Sick Kids Hospital but has so much fun at the pageant , that she attends everyone that she is well enough to come to, Our Mr. Ambassador for the pageant 3 years in a row in 2001 2002 2003 has spina bifida and attended almost every pageant from the age of 6 months to 12 years sometimes in a leg cast, sometimes in leg braces and sometimes in a wheel chair but you would never know he had a day of trouble with his up beat personality. We welcome every child on our stage and hope to bring a smile to everyone ! So we hope to see you on our stage !!
We try to teach the children to help others who are in need. Our program "Earn Your Pageant Angel Wings" is open to everyone- all you have to do is create an All Canadian sign or banner and do something for charity , send in your picture and your story and we will send it to our committee – they will vote on it and you will recieve your pageant angel wings for helping other in need.